Extinction Rebellion Warwick District (XRWD) marched alongside fellow rebels from Trafalgar Square to Downing Street on the 14th October, to protest our government's failure to take real action on the Climate Emergency.
Liz Truss' links to fossil fuel companies were highlighted, including her time as a graduate trainee at Shell, and the funding her campaign for Tory leader received from Big Oil. Of course, she didn't stick around too much longer at Downing Street than we did, if only Big Oil's pernicious influence had gone with her.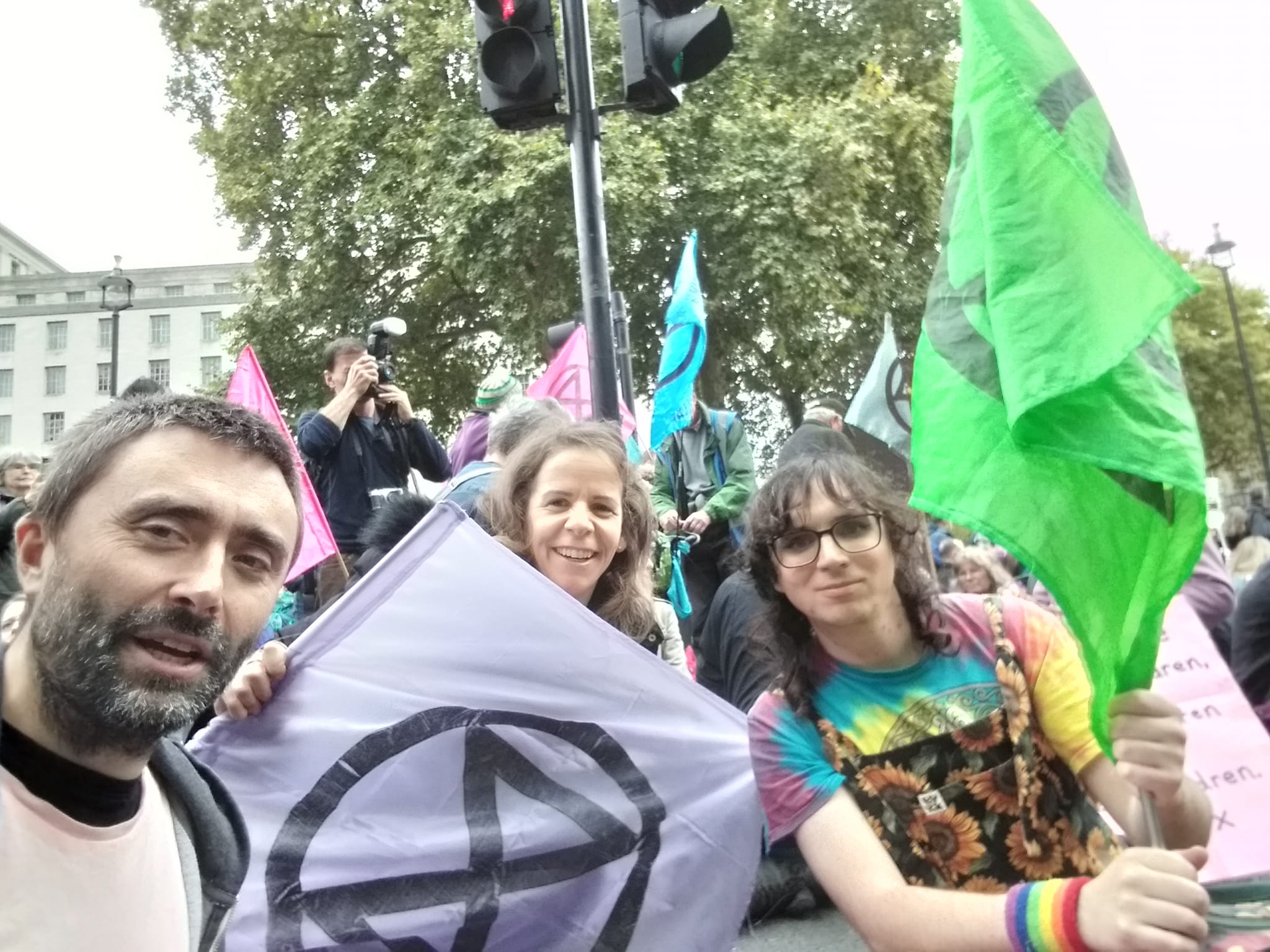 We sat and occupied Whitehall whilst hearing from a number of speakers, including our own Matt, who gave a brilliant impromptu speech covering today's society, police crimes, foodbanks, heatbanks, and raging against the few who govern us.